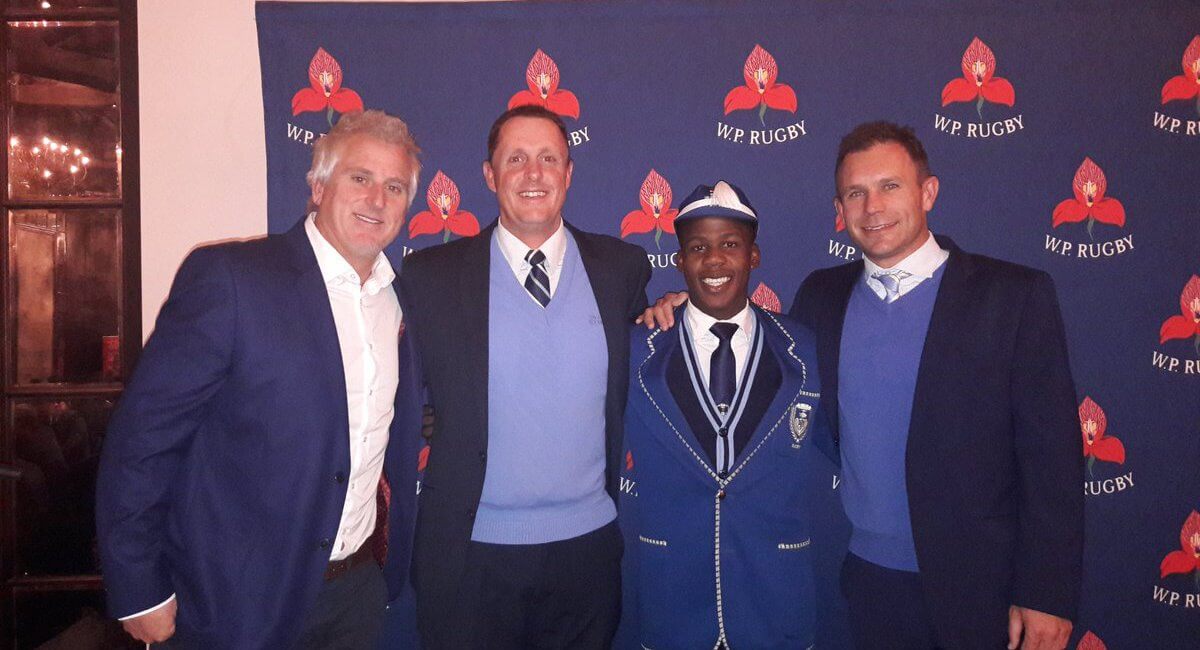 Schools update and latest rankings
SACS, with just one defeat in 2017, are the biggest climbers in the respective SA Schools Top 20 rankings.
Rugby365.com is regarded as the most relevant ranking in the country and SACS, in being ranked third, surpassed their historical high of fourth.
SACS produced the first Springbok in Ben Duff, the first Springbok to 100 Tests in Percy Montgomery, retired Springbok Sevens captain Paul Delport and current Springbok Sevens captain Kyle Brown.
SACS 1st XV captain Vusile 'Lucky' Dlepu will captain the Western Province Craven Week Team, with other provincial selections including flanker Sujai Ikemefuna (Craven Week) and Anathi Kalipa (WP Academy).
There is no disputing Paarl Boys High's standing as country's best and there is consistency in the recognized top 10 with seven schools consistent in the Top 10 rankings of Rugby365.com and saschoolsports.co.za
Paarl Boys', Monument, SACS, KES, Paarl Gymnasium, Helpmekaar and Grey Kollege are among those teams nationally recognized because of their form in the national schools' festivals and their respective provincial leagues.
There will always be debate over the composition of a Best 20 because so many of the schools don't play each other, but time and again the core of the said Best 20 consistently feature as the recognized leading rugby schools in South Africa.
Your thoughts?
Rugby365.com Schools Top 20
Paarl Boys' High
Monument
SACS
KES
Waterkloof
6 Paarl Gim
Helpmekaar
Grey College
Paul Roos
Boland Landbou
Glenwood
Affies
DHS
Grey High
Outeniqua
Drostdy
St Andrew's
Stellenberg
Selborne
Dale
Paarl Boys High
Grey College
Kes
Monument
Helpmekaar
St Andrews College
SACS
Glenwood
Grey High
Paarl Gim
Affies
Hilton
Stellenberg
Paul Roos
Selborne
HTS Drostdy
Centurion
Dale
Boland Landbou
Waterkloof
Latest National Results
Dale v Cambridge, 47-7
Glenwood v Maritzburg College, 34-17
Grey High v Daniël Pienaar, 43-25
Kearsney v Maritzburg College, 32-7
Paarl Boys' High v Boland Landbou, 38-33
SACS v Wynberg, 37-20
Selborne v Stirling, 36-23
St Andrew's v Kingswood, 72-5
St Andrew's v Muir, 29-17
Waterkloof v Kempton Park, 54-7
Westville v Kearsney, 27-17