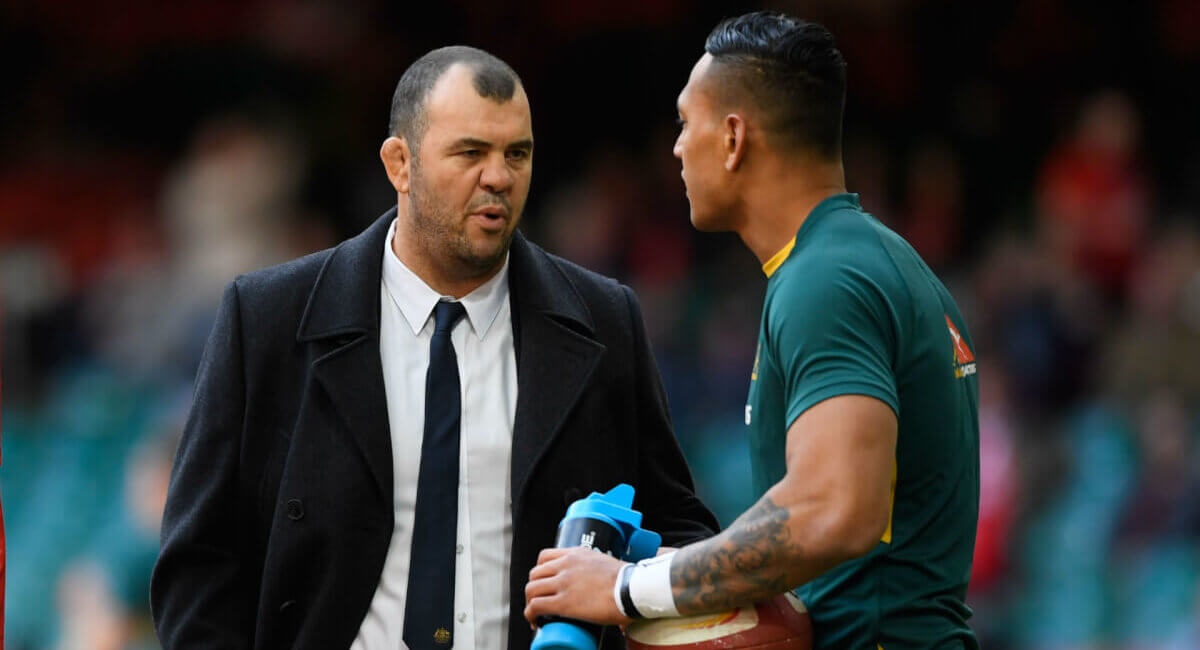 Cheika refuses to criticise Folau for controversial remarks
Australia coach Michael Cheika refused to criticise full-back Israel Folau for his controversial comments on homosexuality.
Folau avoided punishment from Rugby Australia after stating on Instagram that gay people should go to "hell" unless they "repent their sins and turn to God".
The 29-year-old again courted controversy last week by tweeting a link to a video that warned against the "tolerance" of same-sex marriage.
Rather than condemn Folau, Wallabies coach Cheika suggested youngsters should look for alternative role models if they do not agree with such beliefs.
Asked what his message to a gay youngster who looked up to Folau would be, Cheika told Fox Sports Australia: "There's been a lot made of [this].
"Self-esteem in people, no matter who they are, is extremely important – self-belief, self-esteem – and if that's something that you don't agree with, then you detach from that.
"That way it'll be, 'He's no longer my idol,' if that's the case."
Cheika asserted his belief that it is down to parents to shield young people from potentially harmful opinions on social media.
"You've got to protect those kids from everything that's out there – us as parents, which I am, and as coaches, which I try to do with the [Wallabies] lads, because it happens all around," he said.
"Players are getting the same in return – nasty messages on social media.
"It's about trying to build that self-belief in them, so they're not affected by those things, because we don't want people to be affected by stuff like that.
"That is 100 per cent clear."
KEO.co.za News wire is powered by opta