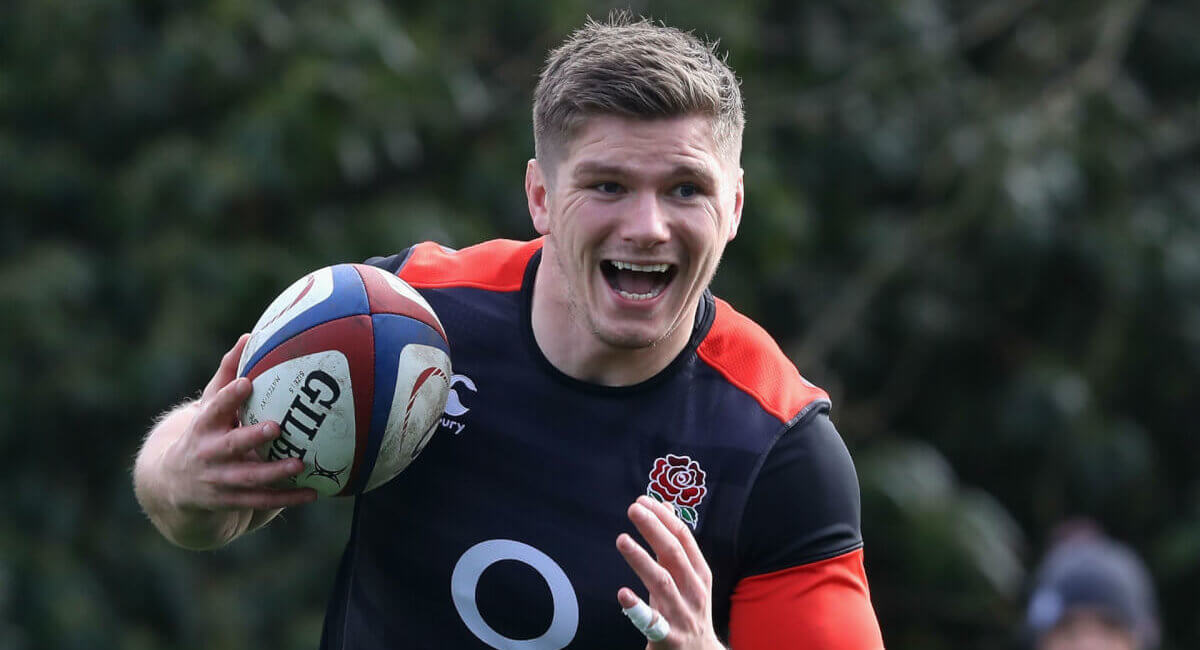 Farrell reminds Jones of Australia great Gregan
Eddie Jones has backed Owen Farrell to have a similar impact as England captain to that of Australia great George Gregan.
Star fly-half Farrell will take ownership of the armband for the June tour of South Africa in the absence of regular skipper Dylan Hartley.
Head coach Jones is not expecting Farrell to immediately become one of the game's great leaders, but sees traits in the playmaker possessed by his former Australia captain Gregan and is backing him to instil his own style in the team.
"Owen is a completely different character to Dylan," Jones said.
"He has a different cultural background. Dylan is from Rotorua, Owen is from Wigan.
"Gregan was fantastic. I have never seen a stronger winner than him. He demanded stuff from the team and they were frightened not to give it to him. He was super on the field but not as good off it.
"They think about things differently, they look at things differently. Owen will put his own stamp on the team. And we want him to do that.
"We need to find people who can work off the field to help Owen.
"You don't expect a captain immediately to be this all-conquering figure. It takes time, it takes effort and it takes patience.
"Owen has got the job for South Africa so he has five weeks to work through, find his own style, influence the team and we will see how he goes."
Jones recently admitted to worries over the unity in an England squad that finished fifth in the Six Nations.
Asked how he plans to alter that perception, Jones replied: "Having strong leadership definitely helps – having a leader who can unite groups. 
"Because within our team you've got different groups and it's how you unite all those guys to play for one single purpose.
"You go to the north of England and the south of England and for me it is like going to two different countries. Then you go to the south-west and that is a different country again and they have got different ideas of what is right and what is wrong and none of them is right."
KEO.co.za News wire is powered by opta