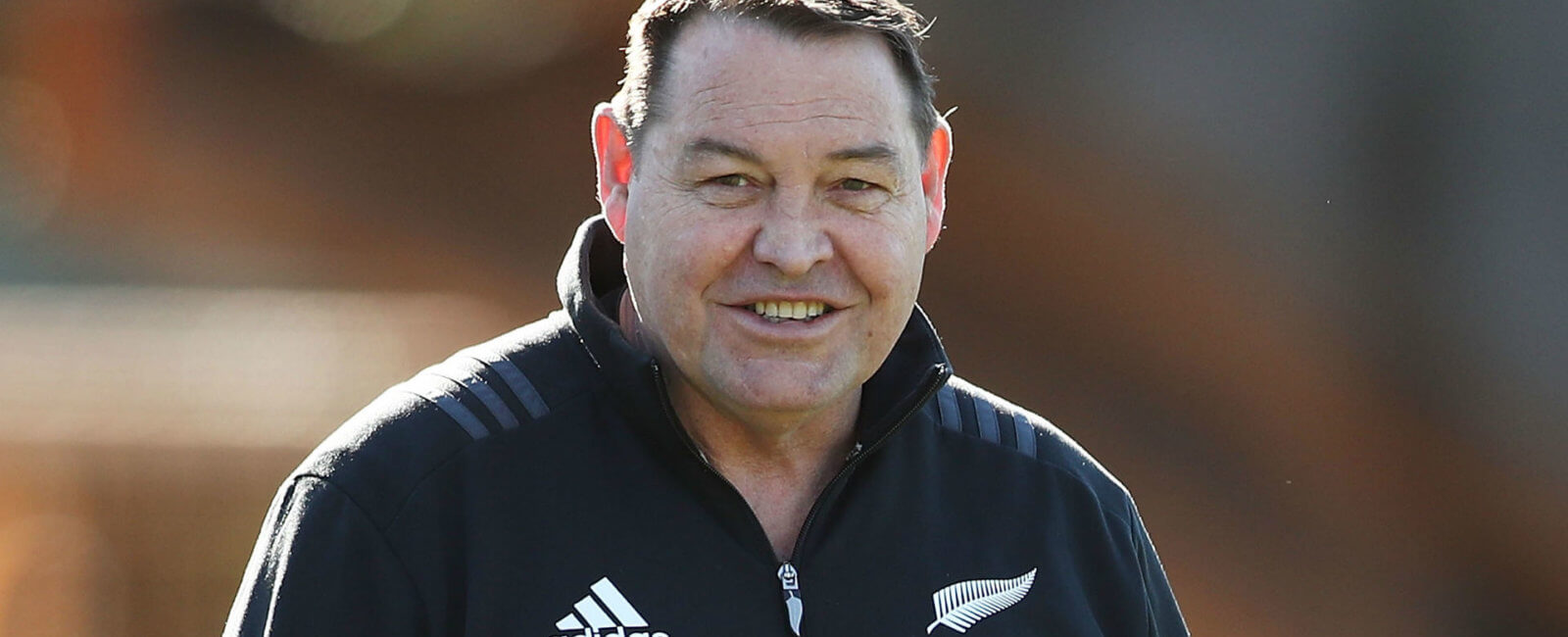 Hansen to leave: All Blacks coach returning focus to World Cup defence
Steve Hansen is happy his focus can now return to retaining the Rugby World Cup after confirming his plans to leave New Zealand after the tournament.
Hansen has been the All Blacks' head coach since 2011, having previously served as an assistant, leading the team to a world title defence in 2015 as well as six Rugby Championship triumphs.
There had been speculation surrounding Hansen in recent months, but he can now concentrate on the 2019 RWC in Tokyo and a potential third consecutive win before departing.
"The turbulence of trying to find a replacement straight after a World Cup, whether it's been a good one or a bad one, is not really the way to do the process," he told reporters. "I'm really pleased about the timing of it.
"It also allows me not to be distracted by you guys [the media] asking me about it every five minutes. That'll be great. We'll be able to concentrate on what we want to do, which is trying to win a World Cup."
He added: "What's next? You'll all be interested, but I don't know. I can't tell you, so don't bother asking.
BREAKING | All Blacks coach Steve Hansen will step down following the 2019 @rugbyworldcup.

STORY https://t.co/AEN1lrqIoz pic.twitter.com/6z7T02trUn

— All Blacks (@AllBlacks) December 13, 2018
"I'm not focusing on what's next. What I'm focusing on is making sure that we get to next year, trying to retain that Bledisloe Cup and then trying to do something which has never been done before, which is to win three World Cups in a row.
"I'm highly motivated by that and really excited, as is the whole group."
And Hansen is adamant that this is the right decision, despite his continued success with the All Blacks.
"I'd like to coach this team for the rest of my living days, but that's not the right thing to do," he said. "I wouldn't say it's a close call, it's just the right call.
"If I said I had a lack of passion, I would be finishing today. [Why are you quitting?] is a question people are entitled to ask, but they don't live in your shoes and they don't live in the team's shoes.
"My responsibility is the team and my family. That's how I've got to this conclusion. I appreciate all the support but, at the end of the day, it's my job to make the right decisions for myself and the team and my family."
KEO.co.za News wire is powered by opta