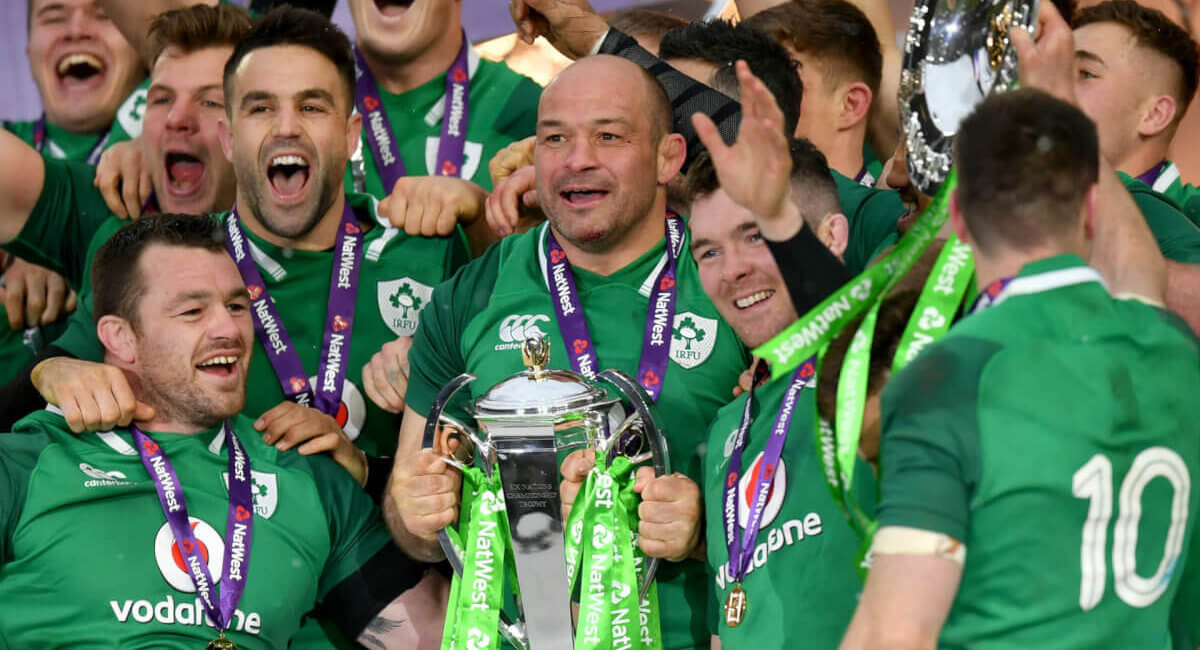 He's getting quicker on the Zimmer frame – Schmidt jokes about Best future
Ireland coach Joe Schmidt joked that Rory Best was getting "faster and faster on the Zimmer frame" as he discussed his captain's international future on Saturday.
Best led Ireland to only a third Grand Slam with a 24-15 victory over England at Twickenham to cap a fine Six Nations campaign. 
However, the long-term involvement of a man who will be 37 at the time of the 2019 Rugby World Cup is unclear.
"He's getting faster and faster on that Zimmer frame," Schmidt quipped when asked if he would like Best to play on. 
"I think that that's something that could come to fruition hopefully sooner rather than later, but it's like everything. It's hard to get him to make a decision, so we'll see how we go with that."
The occasion represented a second Grand Slam victory for Best, who was part of the side that achieved the feat in 2009.
"For me personally, it's obviously a little bit more special," Best explained. "Not only starting every game, but to captain the side it's something that… every kid grows up wanting to play for Ireland and the next thing you want to do is to win something in the green jersey.
"And to win something captaining in that special green jersey is the stuff dreams are made of and certainly up there as probably the biggest highlight of my career.
"To do it with this group of players, coaches and management, it is really tight-knit.
"I know teams tend to say that after they do well or they win games, but it is a really special bunch."
A first win in South Africa, leading Ireland to victory over New Zealand and now a Grand Slam. Captain fantastic @RoryBest2 #TeamOfUs pic.twitter.com/ga8RE4AxXW

— Irish Rugby (@IrishRugby) March 17, 2018
And Best's comments regarding the future of Irish rugby certainly indicated a desire to continue playing on the international stage. 
"We're really happy with today. We wanted to do a Grand Slam and to do that… we'll look beyond that at a later date," he said. 
"When you look at the younger players and how they've come in, not just fitted in but they want to keep getting better.
"As long as they keep that mentality and the older guys keep that want to keep going forward, that's all you can ask.
"We'll not know until our next go in a green jersey, but knowing the personalities in that changing room; this is what we wanted, but we'll always want more because we're competitive and maybe a little bit greedy."
KEO.co.za News wire is powered by opta