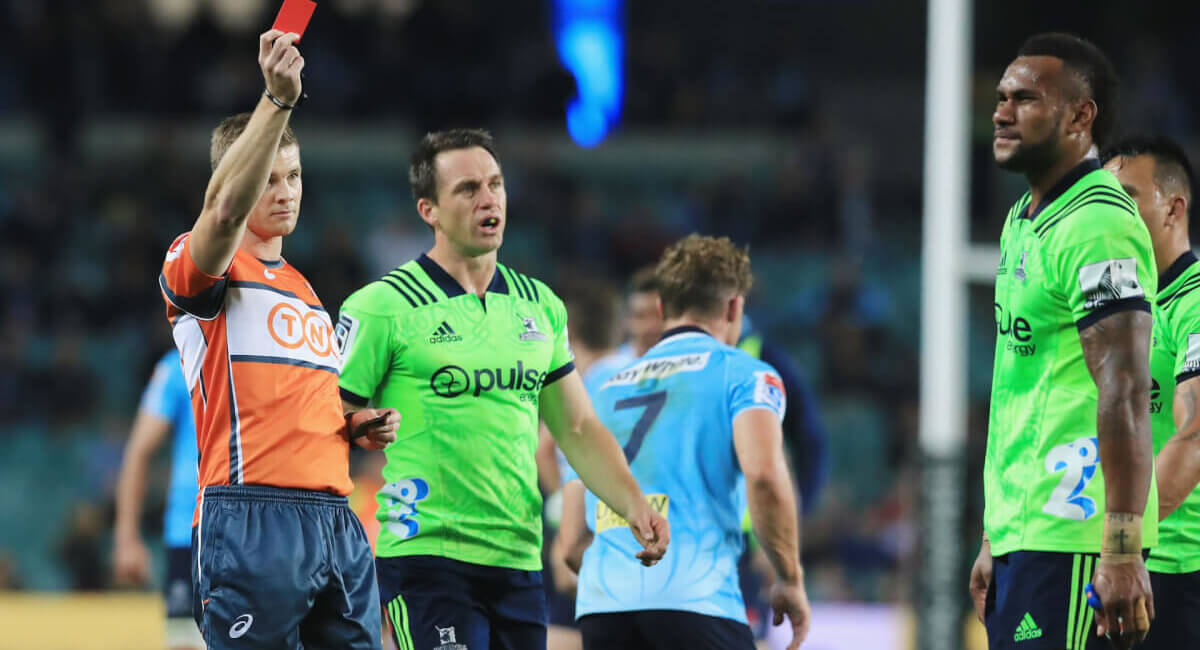 Nabura handed six-week ban for wild kick
Highlanders wing Tevita Nabura was handed a six-week suspension for his wild kick on the Waratahs' Cameron Clark.
Nabura was sent off during the first half of the Highlanders' 41-12 loss to the Waratahs in Sydney Saturday after kicking Clark in the face.
The 25-year-old will be sidelined up to and including July 6 after the SANZAAR foul play review committee accepted his guilty plea, handing him a six-week ban.
"With respect to sanction the foul play review committee deemed the act of foul play merited a top-end entry point of 12 weeks due to the contact with the opposition player's head," committee chairman Nigel Hampton said in a statement.
"As it is required to do, the committee assessed that, given the comparative lack of force of the actual contact to the head and the lack of any injury to the other player, the entry point should remain at 12 weeks.
"However, taking into account mitigating factors including the player's excellent record, his remorse, his inexperience and his guilty plea at the first available opportunity, the foul play review committee reduced the suspension by 50 per cent to a sanction of six weeks."
It means the Highlanders, who are fighting for a finals spot, will be without Nabura until the last round of the season, when they host the Rebels July 14.
KEO.co.za News wire is powered by opta