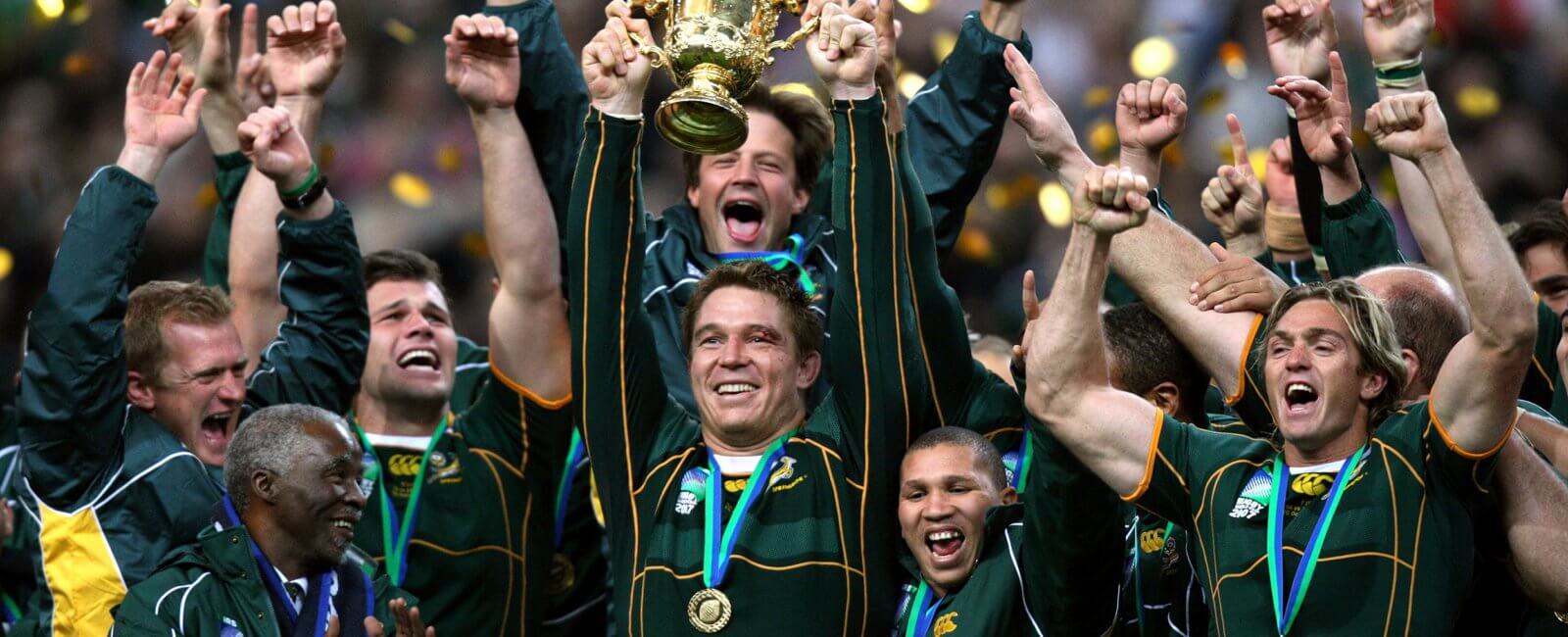 Results wins titles
Critique of the Springboks should not be confused with a disrespect of the players, their passion for the game or their on field effort. 
Critique, like adulation, comes packaged with professional sport. People invest emotional energy and money to support the Springboks, and it's because of these people that there is such passion about the game in South Africa.
My Monday Business Day column makes a case that every South African rugby fan has every right to have an expectation of the Springboks and this fan has every right to want to invest in a team that wins or is expected to win, especially when playing in South Africa.
The Springbok management, individually and as a unit, understandably is protective of the players and the Springboks environment but they're also way too close to the action to be rational observers of the Springboks.
See Brendan Venter's emotional defence of his players in such a light.
Venter, who has been lauded in 2017 for his impact with the Springboks as a technical coaching specialist, took to social media to condemn those who dared criticise the Springboks after the 27-all draw against Australia in Bloemfontein.
Venter tweeted that the players deserve respect and not criticism. He said that the Boks were about performance and not just results. He said if fans only wanted results then they should stop watching.
Venter's character is passionate and he is an emotive personality. He cares deeply about the Springboks, but then so do those supporters he refers to.
The day South Africans stop caring about the result of the Springboks is the day South African rugby dies.
There was every reason for the public to anticipate a win against the Wallabies in Bloemfontein. The players told them to expect a win.
The Boks had spoken of redressing the wrongs of Albany's 57-0 defeat against the All Blacks. They said they had a turnaround strategy and they created the expectation that the result was non-negotiable.
They didn't get the result, and that's the net return on what they get judged on every Saturday night.
Respecting player effort does not excuse questionable game management and indifferent decision-making. Respectful performances win friends, but results win championships, titles and ultimately World Cups.
Bloemfontein, in this regard, was a failure for the Boks.
Which brings me back to Venter's social media comments of results being secondary for the Springboks to process. A result is what the Boks need on Saturday because the biggest confidence boost this squad of players will get is to beat the All Blacks.
It can't just be about being competitive.
Bloemfontein's draw left me with that nothing kind of feeling.
Sure the Springboks didn't lose but then they didn't win either.
And when has a draw against Australia in South Africa ever been celebrated?
The neutral would have enjoyed Saturday's Test because of the willingness of both teams to be expansive and the desire to score tries, but the Boks appear to be caught between two worlds of how they have always played and the belief that they have to play differently.
Evolving a style of play shouldn't come at the compromise of sacrificing traditional strengths. There is something to be learned about Eddie Jones's approach with England.
When Jones succeeded Stuart Lancaster he told the public, via the media, he didn't care how pretty England looked and he wanted the English to find those elements that always made England strong. He didn't want England to be a poor impersonation of New Zealand.
Winning, said Jones, was all that would give England a lift again. Once the winning habit was there, he stated, it would be easier to evolve a playing style.
Test rugby is not franchise rugby and there isn't the luxury of building a team over a lengthy period of time.
Bloemfontein surprised me because I expected the Boks to suffocate the Australians and to rely a lot more on the set piece and field position in terms using the set piece as an attacking platform.
The end-to-end ball in hand stuff looked more Australian than South African, but it suited Australia to be in this type of free-flowing contest.
The Springbok coaching staff has decided on a specific process to develop a style of play but ultimately every coach, every player and every team is judged on results in professional sport.
In Bloemfontein the Springboks did not get the result and to question why is not disrespecting anyone or anything. It is quite the opposite.