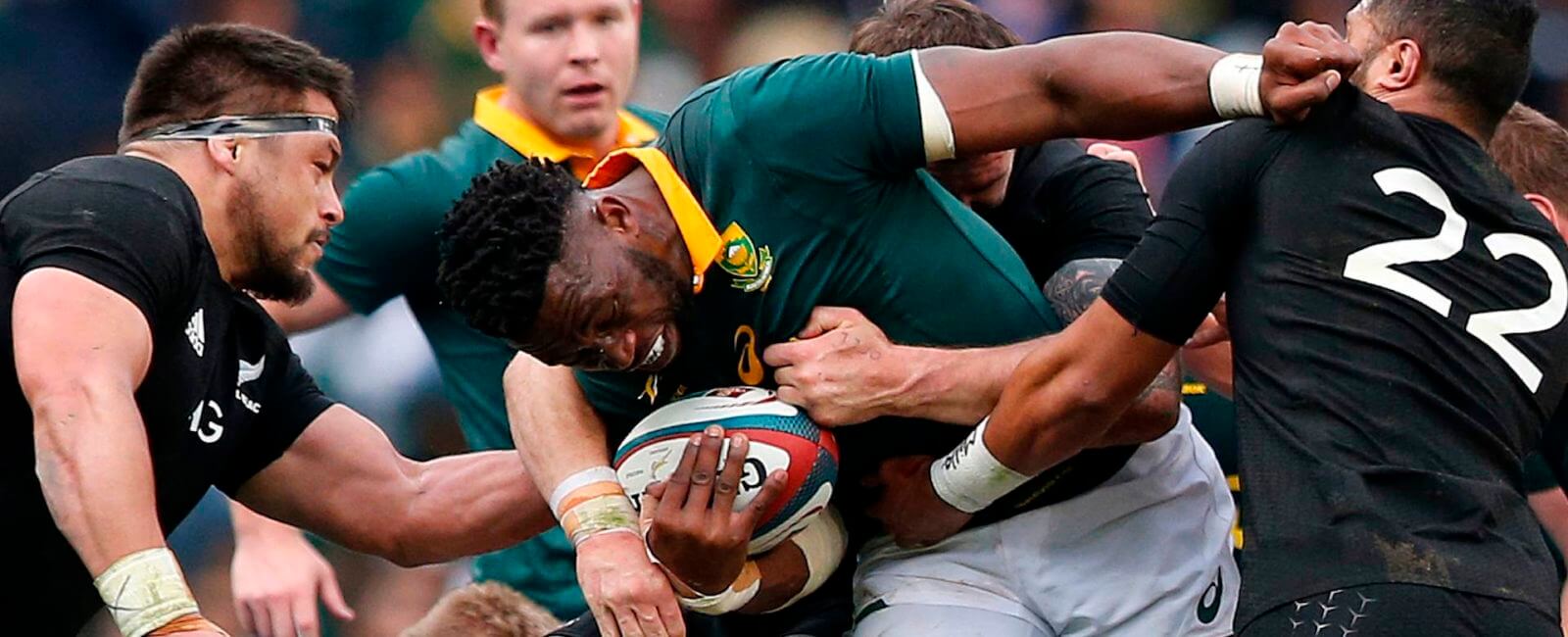 The Springboks will beat the All Blacks when they meet this year
The Boks will beat the All Blacks in 2018
Rugby's greatest rivalry in the last decade has turned into a one-sided romp for New Zealand, but I remain convinced that the Springboks this season can again restore the rivalry in beating the All Blacks.
The Springboks and All Blacks have played 95 times: three Tests have been drawn, the Springboks have won 35 and the All Blacks 57.
With the exception of the two 57 point blow outs of 2016 and 2017, the two sides historically have produced some epics, and the average score is 20-15 to the All Blacks.
The rivalry was at its strongest between 2004 and 2009 when the Springboks won seven of the 15 matches.
It's also been at its weakest since 2010, with the Springboks winning just three from 18.
My Sport 24 column revisits a previous column that I wrote in June predicting the Springboks would win the Rugby Championship.
New Zealand remain favourites to with the title on performance and also on historical form. However, the Springboks are building a pack of forwards that can negate New Zealand's strength up front. The Springboks have greater depth in numbers one to eight than the New Zealanders.
And what the South African series against England showed was that the Springboks can select two very different pack of forwards and still be equally effective.
Eben Etzebeth and Malcolm Marx, like Retallick and Read, are players without equal in the Springboks tight five. But those who back them up are very good players, who I'd select ahead of the reserves strength in the All Blacks squad.
Rassie Erasmus's pack of 2018 is starting to mirror the presence of the magnificent 2009 Springboks – a team All Blacks legend Richie McCaw rated the best team he had faced in his 149-Test career.
The Springboks were good in scoring six tries against the Pumas. They could have had a few more. Handre Pollard's indifferent goalkicking also meant 13 points were lost. It was a game that could easily have reflected a 50-pointer for the Boks.
I expected more of Australia and felt they could win in Sydney. I got that one wrong with a capital W.
I can see the championship being decided in the final round at Loftus when the All Blacks visit South Africa.
And I can see the Springboks winning.