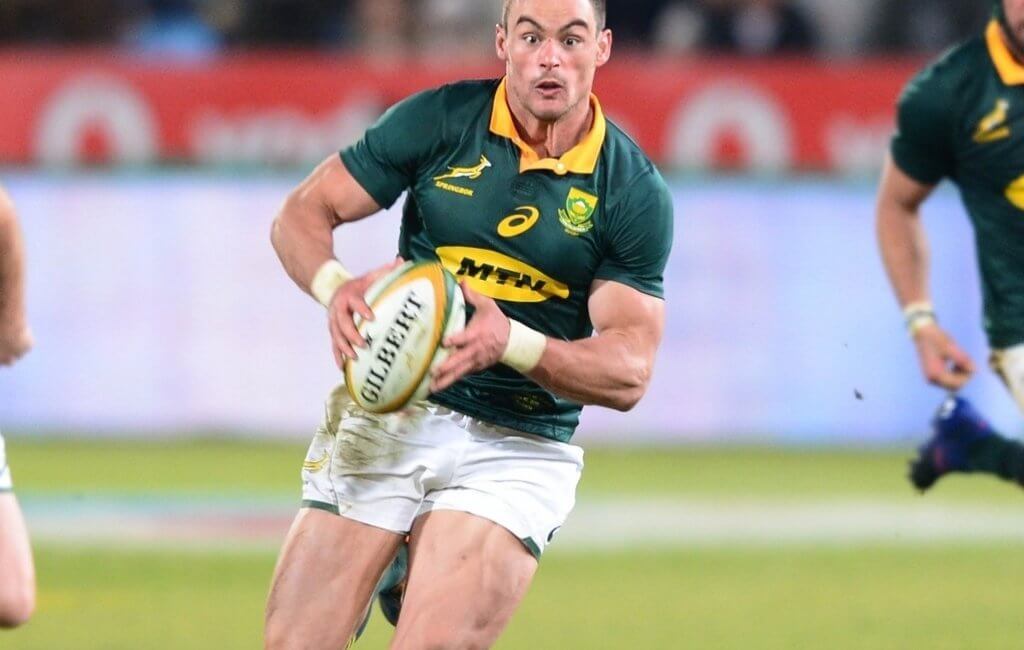 Victory over feeble French like a side order of fries
Take the win South Africa but temper the euphoria. Saturday's win against France was the equal of being served French fries as the main course, when it really is just a side order.
This was no main course dining.
The Springboks eased the pain of their horror date against Ireland in Dublin with a one-point victory against a French team that ranks as one of the weakest produced in the professional era.
And there have been some pretty average French teams since 1996.
France, somehow, manages to still command respect among rugby supporters the world over because of two World Cup play-off wins against New Zealand in 1999 and 2007.
The French have a global reputation of being capable of beating any team on any given day, but isn't that cliché true of any team, in any sport, at any level?
There is no substance to the modern day French association of a team capable of the remarkable and unpredictable. The French for so long have been everything but unpredictable and unremarkable.
In Business Day Newspaper I detailed the state of the French national team.
The All Blacks have beaten them 19 out of 20 times and lost just 12 from 59 historically. They've also beaten them in five of the seven World Cup contests, including beating France in the 1987 and 2011 World Cup finals.
Surely, New Zealand is France's nemesis – and not the other way round?
Why is so much reverence given to a team who consistently fails to deliver? France were hopeless in the three-Test series in South Africa. They got whipped in every Test. They were a distant second to the Springboks.
In Paris, it was always going to be closer because South Africa travels so poorly, more than any accuracy in a belief that the Stade de France in Paris is any sort of French rugby fortress.
France loses regularly in Paris, to all comers.
On Saturday night they never threatened to beat a Springbok team, devoid of confidence, limited in playing pedigree and ranked fifth in the world.
This was the Springboks sixth successive victory against France, with the French record in the last 18 months now reading 14 defeats from 21 Tests.
Context is vital to the Springboks and especially crucial in remembering Durban (57-15), Albany (57-0) and Dublin (38-3). Those defeats are far more telling than beating France four times in succession in 2017.
Defeat against 8th ranked France, coupled with a repeat of last year's season-ending shocker against Wales in Cardiff, would have seen the Boks end 2017 ranked closer to eight than three in the world.
They started 2016 ranked third and finished it ranked seventh. Given how world rugby's ranking works that takes some serious losing sequence.
Some believe the one-point success is a reprieve for Springbok coach Allister Coetzee, but that would merely be inviting further ridicule for the Springboks in 2018.
Coetzee's Springboks have mastered the mediocrity of Argentina and France. The assessment of the quality of the Springboks is measured elsewhere, against New Zealand, England, Ireland and Australia – and in two years it's yielded three home wins in 13 Tests home and away.
The win in Paris was just a win in Paris. No more. It was ugly but I'd rather take an ugly one -pointer win at this juncture than another defeat.
The Springboks, as a unit, have regressed since they took that beating against the All Blacks in Albany.
They are not good enough to beat the top teams at the moment and the typical emotionally charged one-off performances that follow the big defeats serve only as an Elastoplast to the bigger problems in selection, skill, potency and ultimately results.
Some players are not good enough, others are believed to be better than their performance suggests and there are those who will never be deemed good enough, regardless of their performance.
There is player prejudice and some players can do no right and others can do no wrong.
I've always been a big believer in the talent of Springbok flyhalf Handre Pollard, from the his school days at Paarl Gymnasium in the Western Cape, to his imposing performances at under20 to a very fine 2014 debut Test season, when just 20 years-old.
But on performance alone, Pollard doesn't deserve to be in the Springboks, yet his four goalkicking misses in Paris were too easily dismissed by too many who are willing him to be the player of 2014. Replacement flyhalf Elton Jantjies can only wish to have such empathy with the South African rugby public.
Jesse Kriel is another whose defensive misses warrant a passing mention when other players are polarized for a lot less.
Victory in Paris must not paper over the obvious because while the Boks won by a point they didn't make a point.